sources: http://ccat.sas.upenn.edu/romance/spanish/219/09independenci a/mapalibre.html

Copyright notice: Check the referred pages for image credits.
Colombia, Ecuador and Venezuela retained the tricolour of the Great Colombian Federate Republic when it broke up 1830-32. It was designed by Francisco Miranda and was carried by Simon Bolivar in all his battles to free South America from Spanish rule (he had hoped that the Gran Colombia would be a step towards federating all of South America).
The colours are said to symbolise golden America seperated from bloody Spain by the blue sea.
Paul Adams , 29 November 1995
The Gran Colombia Tricolour was originally the family/personal Flag of Francisco de Miranda. Miranda's flag had as much chance of becoming the flag for the Colombia/Ecuador/Venezuela revolution as Simon Bolivar's flag.
Miranda's was "chosen" because it was already in use by Miranda's militant faction before Bolivar (who at the time was taking a more diplomatic approach to the Spanish rule problem) actively joined the military effort.
Guys:
Here's a map of Hispano America after the independence in 1821.
The Mexican Empire reached from the limits of California to the limits with Panama, part of the Great Colomobia. Central America was part of Mexico during 2 years.
The Great Colombia was formed by Colombia, Venezuela, Ecuador and Panama.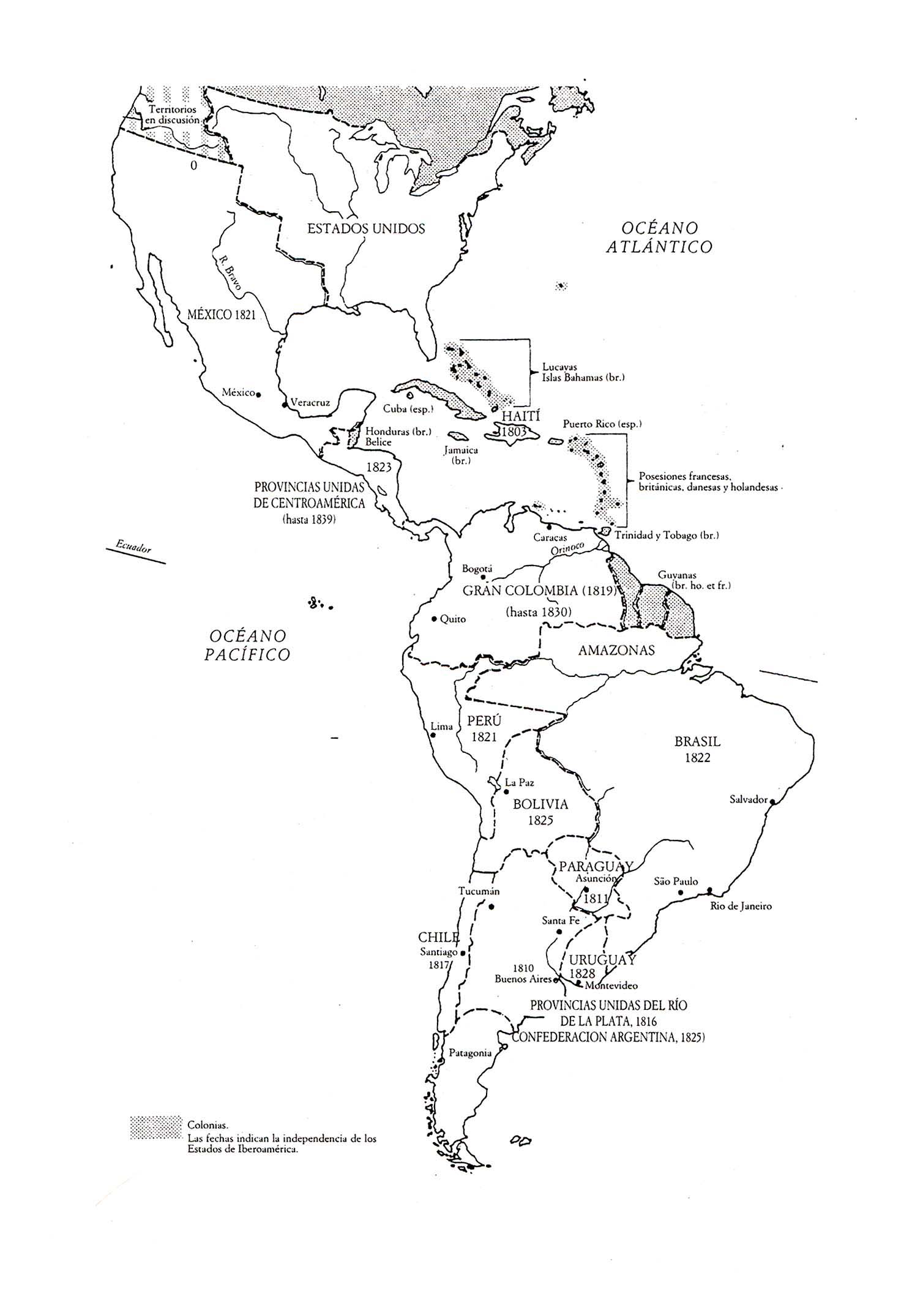 Edited by Jalisco Lancer