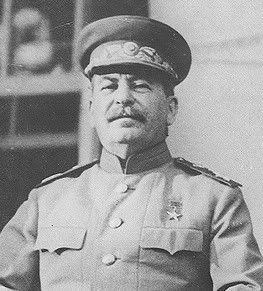 Following Russia's victory in the Great Patriotic War, Stalin recreates the office of Tsar and is crowned in the rebuilt Palace of the Soviets. Stalin's popularity among the poor and the threat of another purge ensures high-ranking Communists accept his rule, at least until his death.
Seeking to continue his dynasty, Stalin grooms his son Vasili as his successor, arranging a match with England's Princess Margaret after the untimely "accidental" death of Vasili's Jewish wife. To ensure good relations with his neighbors Stalin concentrates on Russia's reconstruction while leaving overseas imperialism to the Americans, French and British.
What sort of world would we live in if the Red Tsars continued after Stalin's death? Would Russia be more or less advanced? And would we have started the War on Terror in 1946 against Third World nationalist movements rather than expend resources on the Cold War?