2009 NBA Finals

Printed From: History Community ~ All Empires
Category: All Empires Community
Forum Name: Sports and Sports History
Forum Discription: Talk about your favorite team or the history of your favorite sport …
URL: http://www.allempires.com/forum/forum_posts.asp?TID=27341
Printed Date: 28-Nov-2022 at 17:42
Software Version: Web Wiz Forums 9.56a - http://www.webwizforums.com


Topic: 2009 NBA Finals
---
Posted By: Tusi
Subject: 2009 NBA Finals
Date Posted: 03-Jun-2009 at 05:41
---
The Lakers have much more postseason experience than the Magic, as well as the memory of last year's loss to Boston to motivate them. Most important, the team that starts at home has won 18 of the 24 Finals since it switched to the 2-3-2 format in 1985.

Lakers in 6!
---
Replies:
---
Posted By: Flipper
Date Posted: 03-Jun-2009 at 12:01
---
I'm for the Lakes. My team and triple crown champion Panathinaikos will play in the MacDonalds cup this autumn against them. It would be nice to see Cobe & Co against Diamantidis & Co.


Edit: The McDonalds cup has caesed. I ment this cup where European teams meet NBA teams


-------------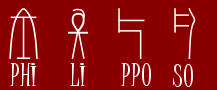 SÃ¥ nu tar jag fram (k)niven va!
---
Posted By: Emperor Barbarossa
Date Posted: 03-Jun-2009 at 15:44
---
I hate the Lakers I was happy last year when they lost to the Celtics. Orlando, work your Magic! You're like Kevin Garnett, anything is possible!

-------------

---