What is considered the Late Renaissance period is the time between 1500-1700, when the Renaissance completely "overwhelmed" Italy /which entered the period of Mannerism/ and "moved" toward North Europe. This was the time of the Flemish and German Renaissance, the time of Bosch, Bruegel, Grunewald and Durer, and in Netherlands - the Golden Dutch Age, with Rembrandt as it's most important figure when it comes to painting.
Post your favorite Late Renaissance art, with or without comment.
All start with my favorite Rembrandt
Autoportrait with Saskia" - also known as "The Prodigal Son in the Tavern" - 1635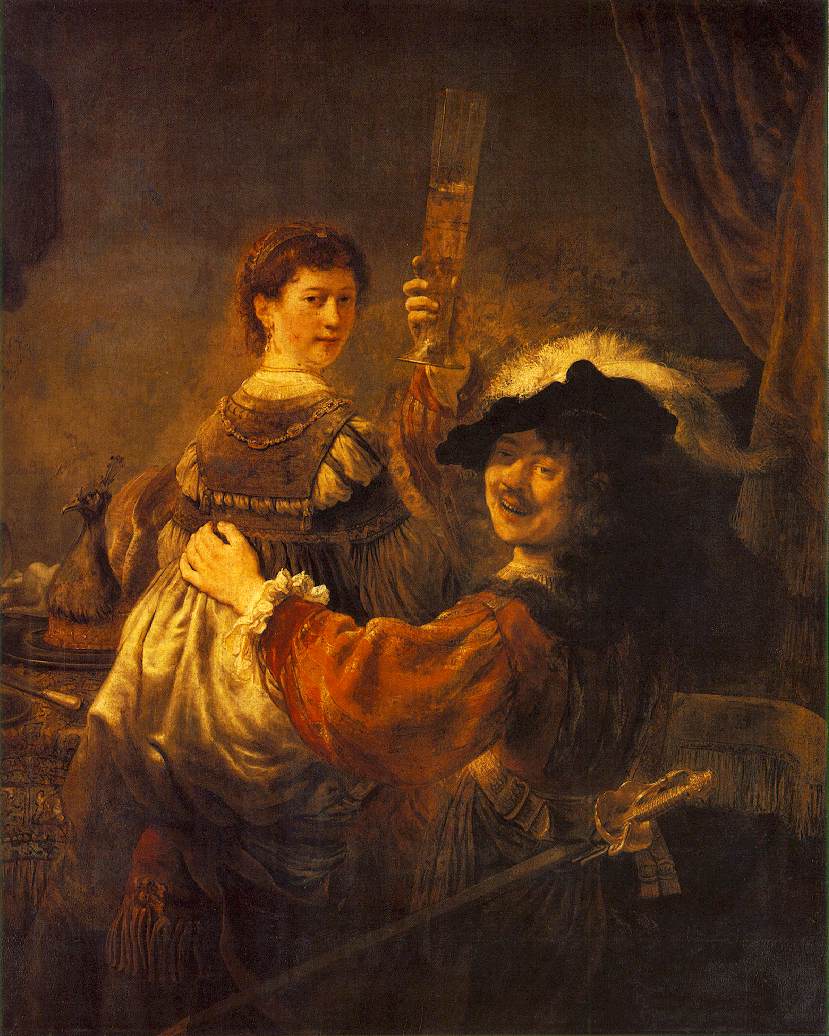 "The Jewish Bride" - 1667
"The Return of the Prodigal Son" - 1669
I'm posting those 3 together because they look so alike in their soft, warm, rich reds and deep golds, so intimate in the depth of the emotions they express - they literally glow with mellow emotion and deeply felt humanity.