Originally posted by Tyche
When I saw black Seth, I have remembered this image: white Seth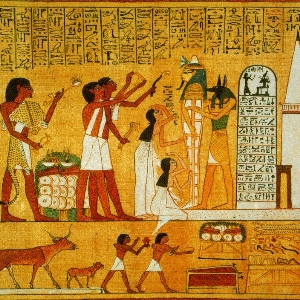 Maybe term of mixed nation is wrong. I have read that the country should become minumum 35% different nations, then it can be mosaic/mixed population, so I think ancient egyptian were not mixed.
they had black and white populations but I don't think they were more than %35
According to today's egyptian genetic profile they are still not mixed (just today, lower egypt can provide this rule). They are still africans and their african roots should have been more powerful in the past.
But also I don't think that being African does not mean being black.